To Do in Adelaide
Find a stunning summer, spectacular beaches and award-winning wine, events and festivals in South Australia's capital Adelaide. It is the gateway to the Barossa, Flinders Rangers and Outback and Kangaroo Island.

Host to major events, such as the Santos Tour Down Under, Adelaide Festival, Adelaide Fringe and WOMADelaide, Adelaide loves a great party.

The best of all, if you are a wine-lover, Adelaide has more than 200 cellar doors on its doorstep. You won't have to travel far to enjoy them. Similarly you can enjoy various foods from all around the world distributed in more than 700 restaurants, pubs and cafes and eat streets.
When you visit, you will understand why experienced travelers come back time and time again.
1. Victoria Square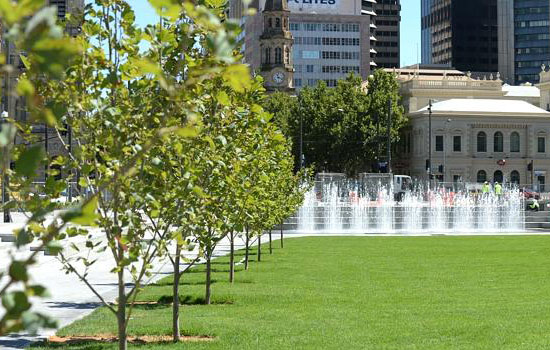 Located smack-bang in the centre of Adelaide, Victoria Square serves as Adelaide's heart and its the site of many special events held in the city throughout the year. The square's centrepieces - the iconic Victoria Square Fountain and statue of Queen Victoria herself - are instantly identifiable with Adelaide, and the square has seen many significant occurrences take place over the course of the city's multiple-century history.
Recognizing the importance of the area to the city, local government recently approved a huge sum of money to go towards redevelopment of Victoria Square, bringing it up to date with more modern facilities and to help reflect Adelaide's growing status as an internationally recognized destination. Redevelopment of the square is expected to be completed by 2014, and will include various new features such as a relocated tram line and extended tram stop, impressive water feature, various garden terraces and perimeter gardens, and have its iconic Three Rivers Fountain (which symbolizes the three water sources from which Adelaide draws its supplies) relocated to a different location.
In the meantime, Victoria Square still serves as a great central hub from which to establish your bearings before exploring the rest of the city, particularly for first-timers - and its central location acts as a convenient rendezvous point when looking for a place to meet up with friends or family. The centre of Adelaide city is full of historical significance and a focal point to many of the sights in Adelaide that should not be missed, with Victoria Square at its epicentre. Add to this the fact that it's easily accessible - both to and from - by public transport, and it's not hard to see why it should be your first port of call upon first arriving in Adelaide.
2. See the city on two wheels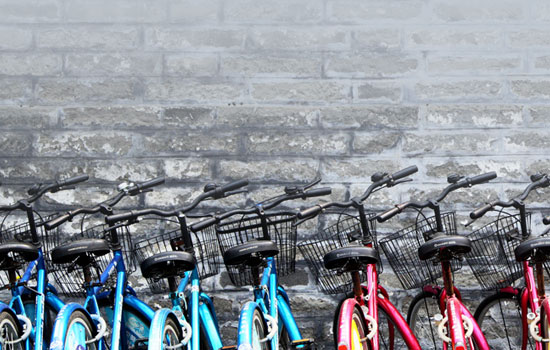 Give your feet a rest and see the city'sÂÂÂ attractions on two wheels. There are more than 500 bikes available for hire in the Adelaide City Bikes fleet and you can hire one for free from 14 city locations.
To hire a bike, all you need to do is show some identification (driver's licence, passport or student card) and fill out a form. Then a bike, a helmet and lock are yours for the day.
Bike hire spots include the Adelaide City Council office on Pirie Street, Peter Pan's Adventure Travel on Waymouth Street, the Adelaide Zoo on Frome RoadÂÂÂ or the Adelaide Convention Centre on North Terrace. For a full list of bike hire locations and more information, visit BikeSA.
3. Hahndorf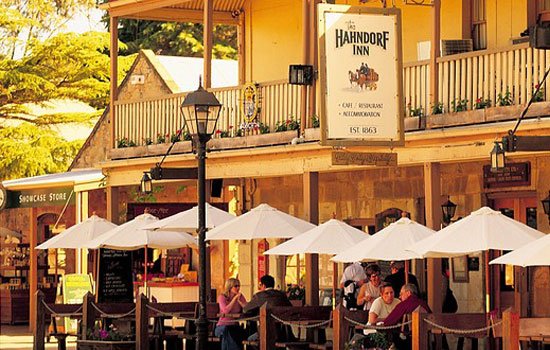 Hahndorf serves as an enjoyable microcosm of the strong European influence that can be found in the majority of regions throughout South Australia, and serves as the oldest German settlement in the country. The town features a cavalcade of Euro-centric specialty and craft shops, German-style pubs, and various bakeries that accurately reflect some of the key staples of German culture. Hahndorf's pleasant location amongst the Adelaide Hills means that it's not just the architecture and shopping that makes it special, either; the city features a relaxed blend of natural greenery that make for a delightful place to simply walk around and unwind.
The town's German culture is readily apparent upon arrival, as a vast number of its main architectural features that were established when the town was first constructed still stand - particularly its iconic Lutheran churches - so if you're looking to get a taste of Europe without leaving Aussie shores, there are few better places to do so. Like many of the other popular spots in South Australia, wine is a core focus of Hahndorf, and the town and its surrounds feature a variety of quality boutique wineries (such as Hahndorf Hill, The Cedars and Somerled) that are great for indulging the palate.
Hahndorf can be reached in around half an hour's drive to the south-east of the Adelaide CBD and is also accessible by bus (take Bus #864), making it a very viable destination for a day (or at least half-day) trip. While it's not big on size (it's basically a single glorified street), Hahndorf is certainly big on character, and if you're looking for things to do during your stay in Adelaide, it should definitely be on your list.
4. Experience Haigh's Chocolates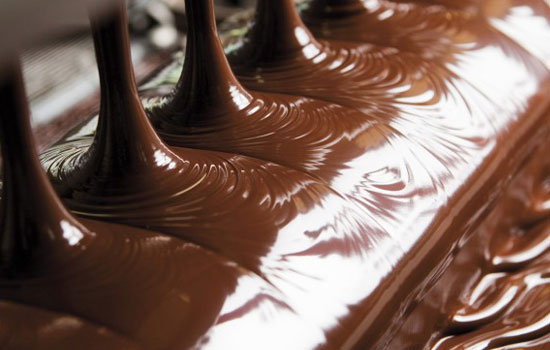 With the exception of Tasmania's Cadbury factory, there are few confectionary outlets in Australia that are as famous and widely-regarded as Haigh's Chocolates in the heart of Adelaide city, just south of the CBD. A chocolate lover's dream-come-true, Haigh's Chocolates are arguably some of the best chocolates in Australia, and its main building adds a dose of historic flair to the proceedings with its interesting architectural flair and location at Rundle Mall.
The store/ factory hybrid boasts an impressive range of rich & creamy chocolates and other products that will delight those with a sweet tooth. From typical staples such as truffles and chocolate bars to more exotic offerings, the amount of product means that there should be an item of taste for almost everyone.
You can tour the chocolate factory free of charge as a guide takes you around and explains what's what for half an hour. After the tour you will definitely want to buy some chocolate, and it's a delicious way to come away with a keepsake from your time visiting this wonderful stop. The one true downside is that Haigh's chocolates can be expensive - expect to pay far more than you would at the average confectionery store - but the quality is universally high and there is also a rack where you can buy the misshapen ones for a bargain.
5. Along the esplanade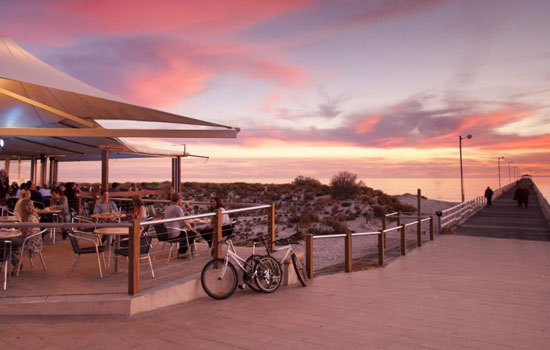 Popular Brighton Beach is right next door. It has an art deco feel, jetty, cafés and restaurants. To the south, walk along the cliffs and trails, while enjoying the spectacular views of the city.
Travel north from Glenelg to get to West Beach. Surrounded by parklands and a golf course, this sailing beach has an excellent caravan park. It's a perfect beach for kayaking.
Restaurants and bars grace the Henley Beach foreshore and grassy square. This is another family friendly beach, with gentle waves, a jetty and esplanade. It's a great atmosphere while you eat your fish and chips. Don't worry if you've forgotten to bring a chair and umbrella - you can hire them on the beach with Decked Out Australia.
Walk 20 minutes north from Henley jetty and you'll be at Grange. This beach has coastal dunes and a historic jetty.