To Do in Melbourne
Hugging the tip of the Australian east coast, Victoria is Australia's second-smallest state. Victoria's capital, Melbourne, situated on the Yarra River and around the shores of Port Philip Bay.
Despite of the state size, Melbourne serves a wealth of diverse attractions, from sweeping coastline and pristine beaches to national parks and forest teeming with wildlife to wineries, lakes and mountains offering skiing, climbing, and hiking.
Melbourne is very much about lifestyle, and the city has been ranked as one of the world's most liveble cities.
Don't forget about the glamorous festivals and events you might find in Melbourne living in a harmony with lively passion venues for eating and drinking, and a flourishing interest in the arts.
Best of all, Melbourne host some of Australia's most prestigious events throughout the year, including the Spring Racing Carnival culminating in the Melbourne Cup in November, the Australian Open Tennis Championships in January, the Formula 1TM Australian Grand Prix in March, the Melbourne International Arts Festival in October, the Melbourne International Comedy Festival and Melbourne International Flower and Garden Show in March and April.
Here are a list of things you can explore and find out in Melbourne that can't be found anywhere else which makes it unique;
1. Cafe Culture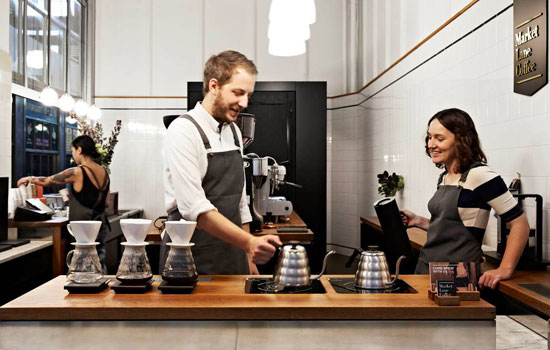 If you're not sitting in a glorified gutter, surrounded by graffiti, sipping a flat white in the brief interlude of sunlight between downpours or wind storms, YOU'RE NOT DOING MELBOURNE RIGHT! Aspiring to the greatness of cafe capitals of Paris, Rome and Vienna, Melbourne has numerous independent cafes, each with their own unique flavour, street-side seating and sweet treats. And obviously, a stellar cafe culture goes hand in hand with incredible…


2. Coffee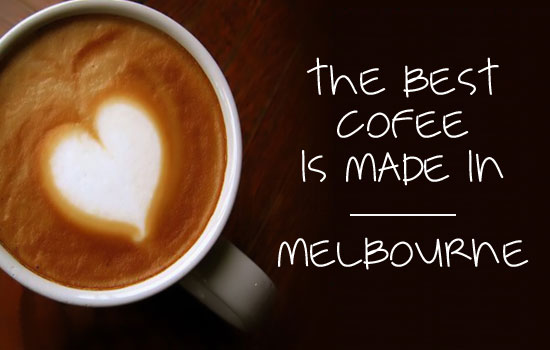 Melburnians are Australia's biggest coffee snobs. Melbourne is the home of Australia's first espresso machine. And ever since it's been the home of great coffee. In fact, Melbourne is one of the few places Starbucks have closed en-mass, unable to compete with numerous indie cafes. Such abundance of coffee also creates the perfect eco-system for hipsters to proliferate, bringing their unique visual style, handiworks and food trucks to the streets of trendy suburbs like Fitzroy and Collingwood. Thanks to coffee, Melbourne is furrier, plaid-ier and paella-ier than ever. 3. Trams Image Source While practically every other city in the world were ripping out their tram lines and replacing them with the more 'flexible' bus, Melbourne remained steadfast. Stuck in her ways, even. But now as the benefits of light rail are being rediscovered, Melbourne is laughing! Other cities are spending a fortune on new tram lines, while Melborune is sitting on the largest light rail network in the world. That's not to say we should just rest on our laurels though. Melburnians love their trams -- it makes sense to invest in a larger, more diverse network. Now that Myki works 'seamlessly', there's no reason we shouldn't all be riding trams. And hey, if it's good enough for Phil and Liz, it's good enough for me.


3. Opulent Old Architecture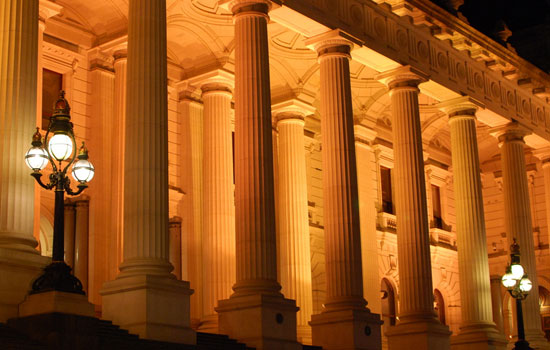 During the Gold Rush, Melbourne was once the richest city in the World (now it's just the most expensive). Lucky that the Gold Rush occurred during one of the most opulent and grand periods of architecture -- the Victorian Period -- because now we've got oodles of beautiful old buildings to show off. Parliament House, the Princess, Regent and Her Majesty Theatres, the Royal Exhibition Building, Flinders Street Station, the State Library and other architectural gems can all be attributed to Gold Rush wealth. We have many examples of opulent old architecture right next to…


4. Controversial Modern Architecture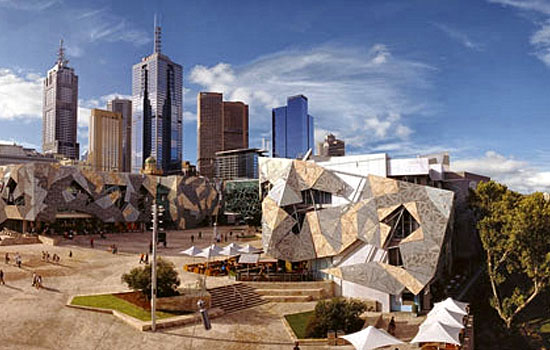 Like train stations at night, architecture is far from safe in Melbourne. As a result, we have a rich tapestry of unique buildings. Visitors love Melbourne's eclectic style, which is much more interesting than beige old Sydney (sorry Sydney, you totally win Harbors, Bridges and Opera Houses though).
5. Laneways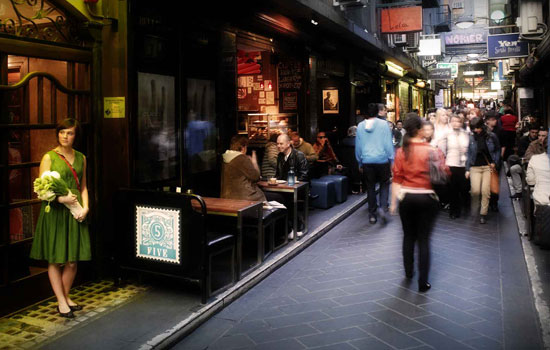 What used to be access routes for pan collectors to dispose of the contents of outdoor dunnies (hands down one of the world's worst jobs), Melbourne's bluestone laneways are now the focus of a thriving bar, cafe and culture scene. In most cities, walking down a small dark lane at night is probably tantamount to holding up a sign saying, "Please Stab Me". In Melbourne, it's your ticket to the city's coolest bars and nightlife. That red door with the doorbell? Yeah, it's not a service entrance for a restaurant, it's the hidden entrance to a tiny, buzzing speakeasy-style bar.
This laneway is not as stabby as it looks… We have a long harsh winter to deal with in Melbourne. Melburnians spend the winter months holed up in a bar barely bigger than a child's wardrobe, drinking red wine in an effort to lift their body temperature enough to feel their feet again. Meanwhile Sydneysiders are still at the beach, lapping up the sun and surf. That kind of suffering encourages creativity…



6. Street Art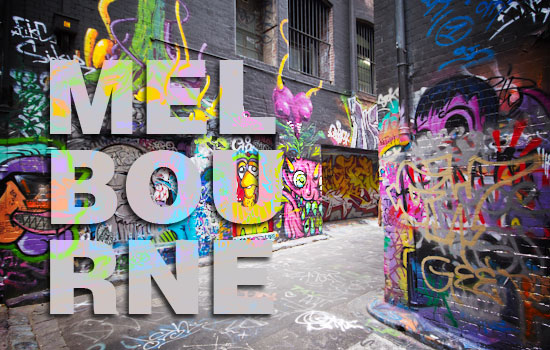 Take a walk down Hosier Lane or the back streets of Fitzroy to understand the difference between graffiti and street art. Melbourne has some amazing examples of the latter. Even renowned street artist Banksy has taken the arduous flight to stencil our laneways. Melbourne's prolific street are is part of the reason our lanes are such interesting, dynamic places to hang out.


7. Crown Casino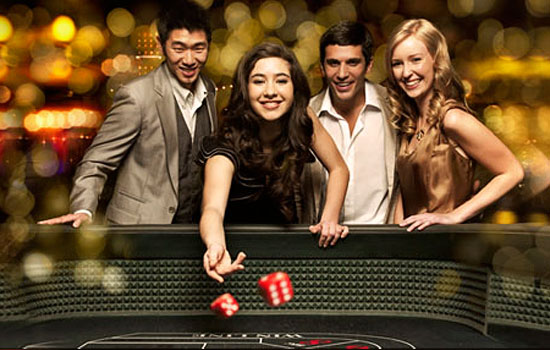 Fireballs and a late night refuge for poor decision makers. What more could you want?


8. Cycling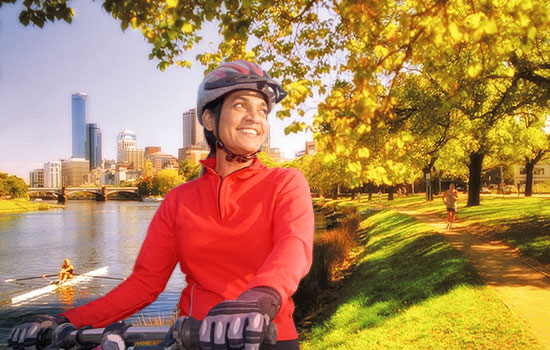 Melbourne is super flat. That's why it's practically a cyclists paradise. Except for, you know, the weather. And now there's the uber 'successful' bikeshare program and more and more bike lanes, popping up around the city to encourage cycling and frustrate motorists -- MAMILs (Middle Aged Men in Lycra) never felt more at home. And while it might be an assault to our eyeballs, more people riding means less pollution and more seats on the tram for the rest of us.


9. Eureka's Golden Light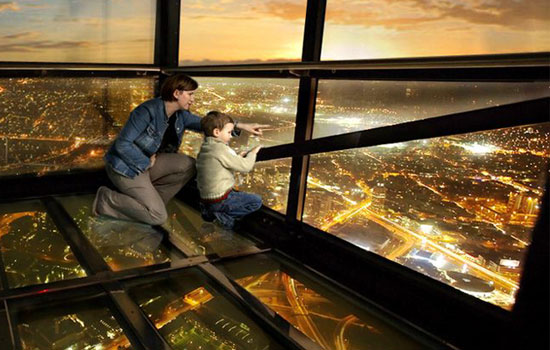 It's impossible to know when it will happen, but every so often Melbourne's tallest building treats us to a magical, almost spiritual, light show.