Study, Live & Work – Affordable courses that's Flexible
Sydney

Office



528 Anzac Parade
Kingsford
Sydney NSW 2032
Phone: +61 2 8064 4011
Mobile: +61 414 163 062
e-mail:

This email address is being protected from spambots. You need JavaScript enabled to view it.
Melbourne

Office



Manchester Unity Building
Level 7, Unit 706
220 Collins Street
Melbourne VIC 3000
Phone : +61 3 9973 2741
Mobile : + 61 452 661 687
e-mail:

This email address is being protected from spambots. You need JavaScript enabled to view it.
Perth

Office



39/ 13-15 Cantonment St
Freemantle
WA 6160
Phone: +61 2 8064 4011
Mobile: +61 406 029 642
e-mail:

This email address is being protected from spambots. You need JavaScript enabled to view it.
Study a course You Love
Stay in Australia as an International Student
pay as little as $1,245 every 3 months*
"Brightannica assists you in becoming an international student in Australia. We will help you to find best course that suits your specific requirement, assist you with your application and enrolment to the college or university of your choosing, and we also help you with your student visa application. We are handling more than a thousand new students each year, each with their own unique situation, hence we are able to give you guidance with your particular profile.
Our services are 100% free!"
MOST POPULAR COURSES Business

Accounting Leadership Management Early Childhood Education Information Technology Fitness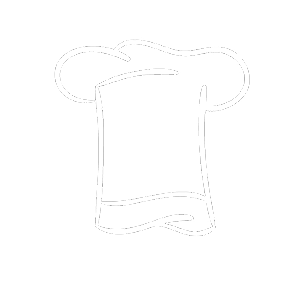 Commercial Cookery Carpentry
F A Q
Who is Brightannica?
We are registered education and migration agency in Australia, with offices in Sydney, Melbourne, and Perth. Established in 2007, we have assisted over 10,000 international students and migrants in achieving their dream in Australia. Please contact us via email, give us a ring, or even walk in our office if you are in Australia, and our consultant will personally assist with your case.
What is the cheapest course for student visa?
The cheapest course available for international students are within vocational education and training level, with major in various fields such as Business, Human Resources, Information Technology, Screen and Media, or even Management.
English courses are available as well for students who wishes to improve on their English skill before commencing their main study. Please check with our consultant, as there might be ongoing promotion during that period of enrolment
Are these courses for international students?
Yes, all the courses that we refer to are CRICOS (Commonwealth Register of Institutions and Courses for Overseas Students) registered. Only CRICOS registered courses are suitable for international students to apply for Australian student visa.
Can I study online?
As per condition of a student visa, international students are required to study at least 20 hours per week. Some of the hours can be allocated to self-study online, but face-to-face class attendance is still required. Online-only courses are usually not CRICOS registered to apply for Australian student visa.
What are the required documents to apply?
The list of documents you need to prepare include but not limited to:
passport
education certificate
current visa (onshore)
English test result such as IELTS/TOEFL (if applicable)
updated CV/Resume
Before you can apply for the course, our experienced consultant need to first have a review at your education and work history to help determine whether this course is suitable for you.
What is OSHC?
OSHC stands for Overseas Student Health Cover. It is a health insurance specifically tailored for international students. All international students must have OSHC when applying for student visa with the exception of:
Norwegian students covered by the Norwegian National Insurance Scheme
Swedish students covered by Kammarkollegiet
Belgian students covered under the Reciprocal Health Care Agreement with Australia
Can I work while studying under student visa?
Once the study has commenced, student visa holders are allowed to work part-time for up to 40 hours per fortnight or an equivalent of 20 hours per week during study term. While the course is out of session however (holiday, term/ semester breaks), student visa holders are allowed to work unlimited hours.