Study, Live & Work – Affordable courses that's Flexible
Sydney

Office



717 Anzac Parade
Maroubra
Sydney NSW 2035
Phone: +61 2 8064 4011
Mobile: +61 414 163 062
e-mail:

This email address is being protected from spambots. You need JavaScript enabled to view it.
Melbourne

Office



Manchester Unity Building
Level 6, Unit 616
220 Collins Street
Melbourne VIC 3000
Phone : +61 3 9973 2741
Mobile : + 61 452 661 687
e-mail:

This email address is being protected from spambots. You need JavaScript enabled to view it.
Perth

Office



39/ 13-15 Cantonment St
Freemantle
WA 6160
Phone: +61 2 8064 4011
Mobile: +61 406 029 642
e-mail:

This email address is being protected from spambots. You need JavaScript enabled to view it.
Study a course You Love
Stay in Australia as an International Student
pay as little as $1,245 every 3 months*
"Brightannica assists you in becoming an international student in Australia. We will help you to find best course that suits your specific requirement, assist you with your application and enrolment to the college or university of your choosing, and we also help you with your student visa application. We are handling more than a thousand new students each year, each with their own unique situation, hence we are able to give you guidance with your particular profile.
Our services are 100% free!"
WHAT TO AVOID IN A STUDENT VISA APPLICATION
When a student visa application is refused, it stays permanently on the applicant's immigration record. Therefore it is crucial to maximise the student visa application success rate. Some of the common setbacks to avoid when applying for a student visa include:
✘ Lodging in false/ fraudulent documents
✘ Presenting misleading information
✘ Record of non-compliance in previously held visa/s
✘ Any other irrelevant matter
TIPS FOR APPLYING AUSTRALIAN STUDENT VISA
There are a few basic criterias that you can tick off the list in order to enhance the success rate of the student visa application. Below are some points that a student should prepare prior to lodging an Australian student visa:
✔ Submitting relevant supporting documents
✔ Providing detailed and accurate information
✔ Engaging a professional agency (our service is free)
F A Q
Who is Brightannica?
We are registered education and migration agency in Australia, with offices in Sydney, Melbourne, and Perth. Established in 2007, we have assisted over 10,000 international students and migrants in achieving their dream in Australia. Please contact us via email, give us a ring, or even walk in our office if you are in Australia, and our consultant will personally assist with your case.
What is the cheapest course for student visa?
The cheapest course available for international students are within vocational education and training level, with major in various fields such as Business, Human Resources, Information Technology, or Leadership and Management.
English courses are available as well for students who wishes to improve on their English skill before commencing their main study. Please check with our consultant, as there might be ongoing promotion during that period of enrolment
Are these courses for international students to apply for a student visa?
Yes, all the courses that we refer to are CRICOS (Commonwealth Register of Institutions and Courses for Overseas Students) registered. Only CRICOS registered courses are suitable for international students to apply for Australian student visa.
Can I study online while under Student Visa?
As per condition of Australian student visa, international students are required to study at least 20 hours per week. Some of the hours can be allocated to self-study online, but face-to-face class attendance is still required. Online-only courses are usually not CRICOS registered to apply for Australian student visa.
Can I work while studying under student visa?
Once the study has commenced, student visa holders are allowed to work part-time for up to 40 hours per fortnight or an equivalent of 20 hours per week during study term. While the course is out of session however (holiday, term/ semester breaks), student visa holders are allowed to work unlimited hours.
How much does a student visa cost?
As of 1 July 2019, the base charge of Australian student visa for main applicant is $620. For dependent student visa application (above 18 years old), the fee is $460, and for dependent of a student visa holder under 18 years old is $150.
Subsequent temporary application charge of $700 might apply for onshore student visa application. Please contact our office for confirmation of fees before proceeding.
Can I apply for a student visa without leaving Australia?
Depending on your student visa condition, as long as you don't have 8503 no further stay condition on your current visa, Yes we can apply the student visa for your while onshore.
Can I change my working holiday or holiday visa into a student visa?
Yes, as long as there is no further stay condition (8503) on your current visa, we can apply for the student visa for you while you are in Australia.
I have less than two weeks on my current visa, can I still apply for a student visa?
Yes it is still possible to arrange the study and student visa application under two weeks. It is very important to lodge the student visa application before the expiry date of your current visa, otherwise you will breach and overstay the current visa. Please contact our office asap if you have urgent application.
Can I extend and apply for another student visa after finishing my current student visa?
As long as the proposed study is relevant and shows a clear pathway, yes we can extend your student visa. Please contact our office to assess your profile before moving on to study enrolment and student visa extension.
What documents to I need to prepare to apply for Australian student visa?
The list of documents you need to prepare for Australian student visa application includes, but not limited to:
passport
education certificate
current visa (onshore)
English test result such as IELTS/TOEFL (if applicable)
updated CV/Resume
Before you can apply for the course and student visa, our experienced consultant need to first have a review at your education and work history to help determine whether this study is suitable for you.
Can I add my spouse or family on my student visa?
Yes you can, there are certain documents to provide in order to establish the relationship before we can add your spouse or family as dependent under your student visa. To ensure the eligibility and criteria for the dependent on a student visa, please contact our office directly.
Can I start studying while waiting for my student visa to be granted?
As long as the current visa that you are holding (or the previous visa if you are under bridging) has study right, then yes you can start the study while waiting for the student visa application to be finalised.
What is OSHC?
OSHC stands for Overseas Student Health Cover. It is a health insurance specifically tailored for international students. All international students must have OSHC when applying for student visa with the exception of:
Norwegian students covered by the Norwegian National Insurance Scheme
Swedish students covered by Kammarkollegiet
Belgian students covered under the Reciprocal Health Care Agreement with Australia
If my student visa gets rejected, do I get a refund of the fees paid?
General administration fees such as course enrolment and student visa application fee is not refundable. However, the tuition fee and OSHC fee are refundable, and you will need to refer to the school and health insurance provider's policy for your eligibility.
If the student visa refusal is because of providing fraudulent documents or misleading information, no refund will be given.
MOST POPULAR COURSES Business

Accounting Leadership Management Early Childhood Education Information Technology Fitness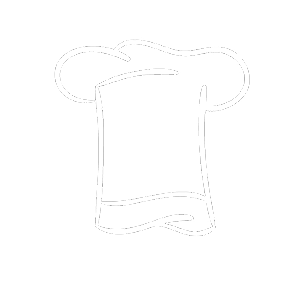 Commercial Cookery Carpentry