Sydney International Education Agent
Registration no. 30798686528

---
Thinking about studying in Australia? How's the procedure? Can't be bothered reading all the documents and too worry about making mistakes?
Brightannica
Our services are FREE of charge because we are University funded organization.
Education agent - Brightannica is an easy way for international students to apply to universities, colleges and other institutions in Australia. We will help you before you apply, during your application and after your arrival. And the best thing is IT'S FREE!

First thing first, before you apply to your choice of university, Our friendly and helpful staffs would try to answer all your questions related to your study, stay in Australia and also assist you to select universities/colleges and programs based on your budget, skills, qualifications and also your goal either short or long term.

Not only we are Registered International Education Agent, but we are also Registered Migration Agency. Which means you can rely on us in giving the most updated news in regards to migration within Australia.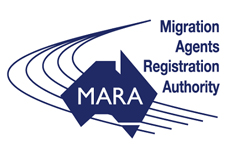 After you decided which program suits you best, we will also help you with the application itself. Not only deal with all of the complicated paperwork, we will also help you with the translation and certification of your document. Once your application has been lodged, we will also follow your application frequently and speed up the process.

Later, you will get your Confirmation of Enrollment from school and it is time you need to apply for your student visa to come to Australia.
Apply yourself VS via Brightannica International Education and Migration Agency
---
Visa application might be the most complicated part for new student even for people that have applied before in the past. But, you do not have to be worry. We offer migration service for your visa. We will assist you step by step and we will follow up your application day by day and make sure there will be no delay in its process. Our migration staff has experience for more than 10 years dealing with student visa.
No need to read all those procedures on how to apply to Universities/ Colleges/ Tafe

You will be consulted on which institution best suit your needs

Guiding you to set your goals on how to Migrate to Australia.

Assisting/ Representing you in applying Student Visa.

Looking after your Airport Pick up and Accommodation.

Following up with the Institutions for the progress of your application.
Once all of those are settled, on your arrival, we offer airport pick-up service that will deliver you to your accommodation, as well arrange for your bank account, mobile phone service and all of the other things that you need to function well in your new environment
Even after your arrival, you can still depend on Brightannica to assist you during your entire stay in Australia, support you whenever you need it or if in the future you need student visa extension, you can always contact our team that will help you with your application.
Sydney

Office



717 Anzac Parade
Maroubra
Sydney NSW 2035
Phone: +61 2 8064 4011
Mobile: +61 414 163 062
e-mail:

This email address is being protected from spambots. You need JavaScript enabled to view it.
Melbourne

Office



Manchester Unity Building
Level 6, Unit 616
220 Collins Street
Melbourne VIC 3000
Phone : +61 3 9973 2741
Mobile : + 61 452 661 687
e-mail:

This email address is being protected from spambots. You need JavaScript enabled to view it.
Perth

Office



39/ 13-15 Cantonment St
Freemantle
WA 6160
Phone: +61 2 8064 4011
Mobile: +61 406 029 642
e-mail:

This email address is being protected from spambots. You need JavaScript enabled to view it.